It was the best of lives, it was the worst of lives. It was a family of love and affection, it was a family of dysfunction and strife, it was a season of beauty and light, and a season of sadness and pity. It wasn't just another episode of The Bachelor, for me anyway, it was heart-wrenching. If you didn't feel for Homeless-Brother Krystal, you don't have a soul. We'll get to her, and we'll get to the bumper-car childhood trauma, we'll get to Angry Bibiana, and we'll start to pick who we think is best for Arie.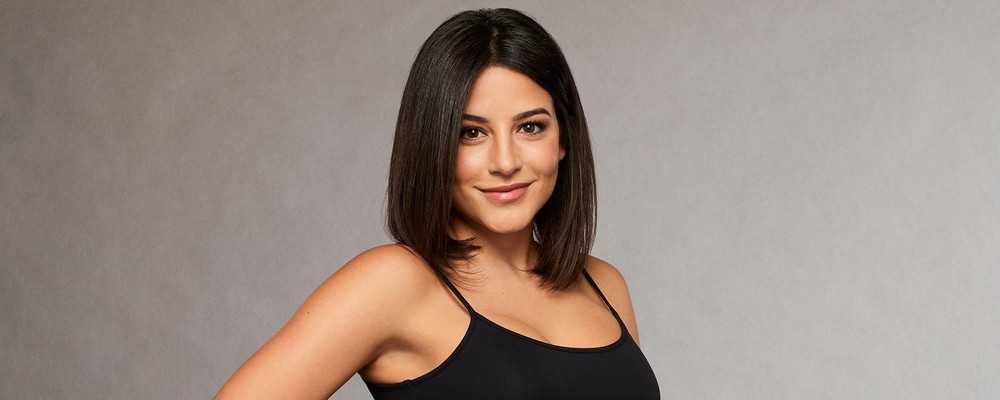 Let's start with the villain I didn't see coming – Bibiana. I'm not even sure I'd call her a "villain", but she's got anger issues, and it doesn't help when she gets really angry she starts talking like Rosie Perez. We should be happy she was angry instead of crying and locking herself in her room, but she over-reacted. It's early. It's episode two for goodness sake. Relax. Smile alot. Pull Arie aside whenever you can. Make corny jokes. Write a note. Give him a silly little gift. But don't act like you're a #MeToo victim because the other girls are getting more time. Her problem isn't Homeless-Brother Krystal. Bibiana's problem is herself. She's aggressive when yelling at Krystal, but where's that aggression when it comes to walking over to Arie and saying, "hi" and asking for time? Maybe she's sleep deprived.
When Bibiana was yelling at Homeless-Brother Krystal, she acted like she was speaking for everyone, but the shocked looks on everyone else's faces, and the fact nobody spoke up to agree with Bibiana, it shows she's sorta alone.
Homeless-Brother Krystal is a lesson in conflict resolution. Notice she didn't run away and cry? She didn't yell right back and try and insult Bibiana. I think Krystal has seen the worst the world has to offer, so someone getting in her face about spending too much time with Arie, well, it doesn't really push her buttons. Here at spunkybean, we're Krystal fans. I think we'll call ourselves "the Krystal Flash" or "Krystal Krush Kommittee" or the "Krushin' on Krystal Krew" and we'll make t-shirts with three initials and …oh, wait. I need to get to my t-shirt guy and stop …that …order.
Can we talk about Krystal? Her date was so painful, and such a contrast, I feel terrible that I ever laughed at the fact she makes workout videos on the beach and is trying to be YouTube famous. Krystal is broken, but hasn't let that change her. Do you know how strong you have to be? Her parents divorced early, and her father wasn't in her life. Because of that, and a mother that didn't really want to be a mother (if we believe everything Krystal said), Krystal tried to raise her brother, and that obviously didn't work because when she told the story about trying to help him, and all he wanted was enough money to get back to his junky friends …you'd have to be a monster not to feel for her.
Which is what made the One-on-One date with Arie the biggest torture routine ever – not like Arie knew, but the Producers sure as hell did and they knew exactly what they were doing. Oh, here's Arie. Here's a private jet. Ever been in one of these. Here's his perfect home and home movies and, oh look, didn't he have the perfect childhood? Hey, Krystal. While making workout videos on the beach, have you ever seen a mom and a dad holding their toddler's hand, walking the beach, and wishing you had a childhood like that? But wait, there's more. Arie looks so happy in his wealthy, stable childhood – now, meet his happily married parents and brother and let it rip you apart.
It was all cruel and unusual. Kinda made me mad. I'm glad she got a one-on-one, but why couldn't she get the Pretty Woman-style one-on-one like Becca K.? I'll tell you why. Because the Producers wanted this hard-scrabble story out on the table early and often. They want to see what Arie's made of. They're manipulating things because, now, I don't know if she's fun, funny, smart and either will Arie. No matter what he says to her or does with her, he'll always treat her differently because he's pitying her.
When would Krystal have revealed her broken-home background if not thrust into this American-Dream date? My guess, many weeks. If she's had Becca K's date, there's no way she would've brought up her parents and brother.
I'll end with this – if she ends up making it to the end, it will be a fantastic rags-to-riches story – but we all know it ain't gonna happen.
We learned Homeless-Brother Krystal's story. We were shown Bibiana is a hot head. We didn't get much further into Single-Mom Chelsea's villain role – though she's really leading the pack because she got the Group Date Rose, meaning she hasn't had the uncertainty of standing there during the Final Rose Ceremony. That's pretty dang good. Two weeks in a row. And we saw a little bit more with Short-Hair Nanny Bekah M. Obviously she's going to be a major storyline in coming weeks. My group-text The Bachelor club hates Bekah M.  Mostly, reader K.K. is just annoyed she's so young, and co-worker K.A., without my even saying it, said she's trying to be a 1950s film star. Bingo. She's 23- or 21-years-old (depending on your Bachelor news source) and her world is still about cultivating her image and persona.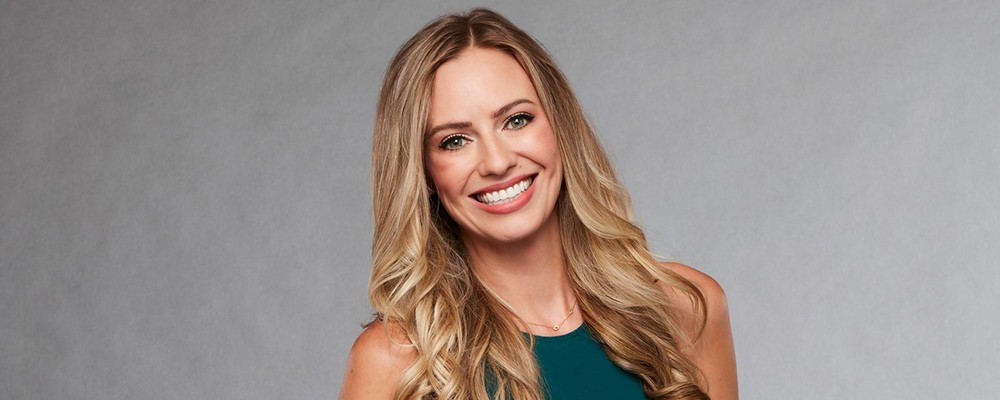 Before we go, yes, we can all laugh one more time about Childhood Bumper-Car Trauma Annaliese. Shame on me for pitying and loving Homeless-Brother Krystal. Obviously, the true hard-luck story is Annaliese and the unfortunate childhood incident in the bumper-car pit where she tried to drive but got bumped into and trapped in a corner. It's hard to even write that. Those bumper-car sessions can last, sometimes, three entire minutes. Mostly, my entire life, I've hated that they only give us 3-minutes of bumper-car action …why? There's never a line!!! Nobody waits for hours and hours to drive the bumper-cars. Why can't they let us have 5- or 7-minutes of fun?
Anway, this week, I've said some extra prayers for Annaliese and hopes she can overcome her fear of bumper-cars. ABC knew exactly what they were doing when manipulating Krystal's date, but they never could've expected this T.V. gold when setting up the Smash-Up Derby group date.
Watch. Laugh. Leave a comment. See you next week.