While many will claim to be watching college football bowl games on Monday night, we all know those bowl games will only be seen when The Bachelor goes to commercial. You know it. I know it. And ABC knows it, which is why they won't be carrying a football game and aren't worried a bit about losing viewers and debuting the new season on January 1st. Talk about bringing in the new year with a bang (no …that's not a spoiler, but anything can happen on the first night and at the cocktail party)!!!
It's back, ladies, and like most of the 44-year-old, married fathers-of-three you know, I'm back, too – blogging and analyzing America's last great love story (especially now that Amy Poehler and Will Arnett aren't a "thing" anymore …whyyyyyyyyy!).  Former contestant, Arie Luyendyk, is back because he's never been able to find a love like the love he had, and lost, with Emily Maynard. I'm a sucker for a love story, and always expect the relationships to endure when The Bachelor stops filming, but even I knew that a girl who lost her fiance in an auto racing accident was never going to fully relax in a relationship with another race car driver. Sigh. I really wanted it to work for both of them, that's why I'm so happy Arie gets another shot to find love. How else would a handsome, multimillionaire, celebrity who melted our hearts on The Bachelorette ever find a nice girl? It's not like women throw themselves at guys with a resume like I just listed. Trust me, as an on-again, off-again Blogger that mostly Blogs about reality shows and his own, personal medical ailments, women are a tough riddle to solve.
However, ABC managed to find twenty-nine women who are willing to give Arie a try, and I'll assume all twenty-nine are skeptical and were forced to be on the show by their overbearing mothers who "want a grand baby" and just wants her daughter "to finda a nice'a boy and have'a babies and cook'a dinner."
That last paragraph was sexist, stereotypical, and sarcastic. For longtime readers, you "got it" before I had to explain it. For new readers, that's how I view The Bachelor. It's America's last and only place where love and romance exist (oh, and Hallmark movies which, come to think of it, need a hastily thrown together Hallmark movie about a guy on a reality dating show …you ladies would watch and you know it).
Here at spunkybean, before each (most …some) seasons, we do what we call "snap judgments" of contestants. In a single, printable guide, I quickly decide who's nice, who's crazy, who's pretty, and who is best for Arie. Often times, the contestants themselves read our opinions and learn about themselves. Let's get to it.
We've got multiple Laurens, Dog Moms, Home Chefs (is that a subcategory of the population like "Soccer Moms" or "Stay At Home Moms"?), and a couple other goofy categories.
Ali – A personal stylist from Texas who admires Wonder Woman and listens to Nickelback. She told us that she listens to Nickelback as "something embarrassing" about herself. She realizes she didn't have to tell us that, right? Make something up. Say you have a fake leg. Or chicken pox. Or that you think dinosaurs were alien cattle from millions of years ago (actually, that's my theory …prove me wrong). But Nickelback? Oh, and isn't "personal stylist" just a hairdresser?
Amber – She's a "Business Owner" which is what Avon, Silpada Jewelry, and other pyramid scheme folks call themselves. I'm betting Amber throws a Tupperware party and tells everyone they can quit their jobs if they sign up 10 people under them. Come on, Amber. Wrong reasons!
Annaliese – This 32-year-old went with her Mom, last year, and got matching tattoos on their wrists. Doesn't it seem like if you get to your 30th birthday and you don't have a tattoo, you'll never have a tattoo? Sooooo California of Annaliese and her Mom, and I think it means she's flaky and won't ever get married or stay in a long-term relationship. Not right for Arie.
Ashley – Wait. I think I recognize her. She was a contestant in the past. I'm not going to look it up, but she sure looks familiar.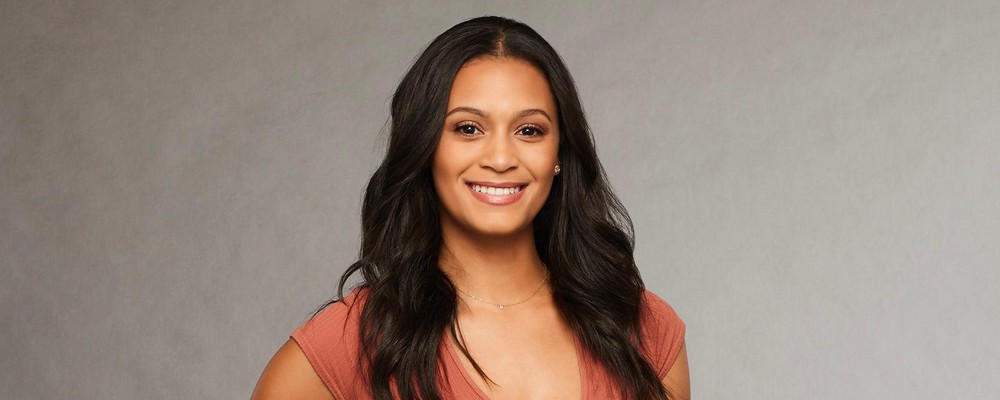 Becca – When asked what she can't live without, she said "chapstick and facial lotion." What's going on there? Gross! If she's one of those girls always applying lotion, that bothers me and she needs to change her diet, or drink more water, or something. Gonna label Becca "obsessive" and look forward to watching her freak out when other girls, and their well-moisturized faces, kiss Arie.
Bekah – Not a big fan of this hippie, new-age way of spelling her name. Oh, what, you say I should blame her parents? Nope. I think she invented that in college and her parents were as surprised (and annoyed) as anyone when their darling Rebekah (whom they called "Bekkie") came home and declared she would henceforth be known as "Bekah", and I'll bet for awhile she capitalized the K (for some dumb reason) and wrote it BeKah. OK, actually that would be pretty cool. Shit.
Bibiana – I've never heard that name before, but I've never seen anyone so goll darn cute (picture below) and I think Bibiana is just the dickens. Oh, Bibiana. If those other girls are mean to you, I'll totally write horrible things about them. I know you're just too sweet for sugar (if that's a phrase people say). What's that, Bibs (can I call you "Bibs"?) … you admitted you like popping pimples? Oh, you. That's adorably disgusting. Call me.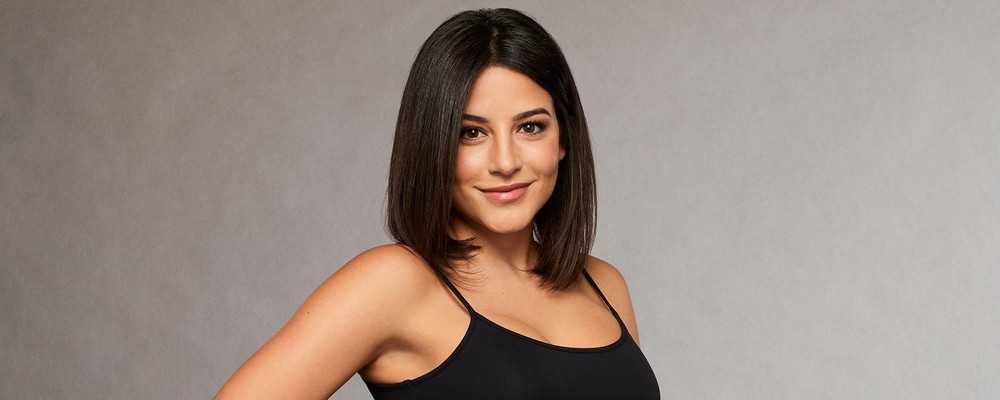 Bri (short for Brianna) – She's a sports reporter from Oregon. Tell me she won't jump outta the limo with a microphone, hand-held recorder, or flip-pad and ask him a series of questions like you might see an athlete answer in a post-game press conference. Like, "Arie, you looked to be going pretty well with Emily a few years ago, but things fell apart, tell me what you think happened?" Or, "What do you think you need to do to find love and have you thought about retirement?"  That might be charming. She should do that. Can someone forward her this column (into the past)?
Brittane – I'm betting she'll introduce herself as "Brit 'n EE" but I would call her "Brit TANE" if I were Arie, or if I worked with her, or if I went to school with her. Because I'm not nice.
Brittany – Now that's how you spell Brittany, dammit. I like how she spells her name but not that she's embarrassed about listening to "Everything is Awesome" from Lego Movie. Own that!!! That movie and that song are genius.
Caroline – She's a former Miss Teen USA (Massachusetts) and 5'10".  As a guy who stands 5'5″ myself, I don't like her because she's tall. If she wears heels, I'll bet she'll tower over Arie and that just won't work. Sorry, tall girls. Don't act like you'd ever date a short guy like me, anyway. Oh, it's awwwwn. spunkybean hates tall girls. Spread the word.
Chelsea – In her bio, she says she hates "over the top PDAs" (for my readers over the age of 50, "PDA" means "public displays of affection"). Does Chelsea watch this show? It's PDA-Central. It's the ultimate PDA because every "A" is public … there are cameras everywhere. She'd better get over that.
Jacqueline – Look at her (picture below). She looks crazy. Crazy eyes. And her hair's all frizzy. Watch out, Arie! Trust me.
Jenna – Says her favorite TV show is Friends, and for me, that's a deal breaker. I know it was a mighty popular show and spunkybean's Myndi and I have had a few uncomfortable conversations about the validity of Friends as a "comedy" and I maintain it wasn't funny at all, so it can't be a "comedy." Well, it's a black mark against Jenna. However, she's a "social media manager" and so when I Tweet this, she had better see it, comment, and Retweet. Hi, @jennacooperfit.
Jenny – She's 26 and has a "bucket list" and you know how I feel about that. Maybe you don't. If you're under the age of 65, and you want to do something, it's just a "list" …not a "bucket list."  The whole idea of a "bucket list" for old people, at the age when they see friends start to "kick the bucket" and they decide they want to do all these things they never did before they die. When you're 26, miss Jenny …and you want to sky-dive …go sign up and do it. Yeesh.
Jessica – A TV host from Canada – of course, I'll love her. You'll love her. When has a Canadian ever not been the best thing on The Bachelor (except that one guy)? And she's gorgeous.
Kendall – What stood out in her bio is that she does not have a tattoo. Remember when having a tattoo used to be taboo? Now it's almost the opposite. Click on her name at the left …she's too skinny …like she's "on something" as your grandmother might say.
Krystal – I'm always willing to give a girl with a stripper-name a chance to show me she's better than her name suggests. Unfortunately, Mercedes and Porscha weren't able to overcome their stripper names. Then again, I was at a strip club. Good luck, Krystal. I'll tip my waitress.
Lauren B., Lauren G., Lauren J., and Lauren S. – Sorry. Too many Laurens. Make it past the first rose ceremony and I'll give you proper screentime on spunkybean. And I hope Lauren G. makes it, because it rhymes with "Warren G." (and '90s rapper/vocalist) and I'd like to rewrite the lyrics to one of his songs when talking about Lauren G.
Maquel – My parents almost named me Maquel. No they didn't. What an odd name. Never seen it before. She won't be around long because she's 23. That's super young for this show. And her bio answers include things like "obvi" instead of "obvious", "totes" instead of the word, "totally," and she starts another answer with, "Hmmmm. Ryan Gosling." Annoying.
Marikh – This woman might secretly want to be a witch, or might actually be a witch. Throw her in water and see if she floats!!!  She says she likes being mysterious, likes the movies Beetlejuice, Dark Shadows, and Practical Magic, and secretly wishes her hair could be silver. She knows her hair can be silver, yes? There are a few hairdressers on this very season with her …ahem …sorry, personal style consultants …they could make that happen. Odd buncha questions they asked her. How many other girls got asked, "What hair color do you secretly long to have?"
Nysha – One look and I can tell you she won't be making it past the first night.
Olivia – Another 23-year-old. That's cute. She's cute. But anyone under the age of 25 and barely old enough to be done with college, they simply aren't ready for the intensity of this show and an onscreen reality relationship. That seems silly to even write that, but this show is wild and unorthodox and you need to have some perspective to balance the "show" versus the relationship, and I'll bet Olivia and the other young girls never had long-term serious relationships. Yes. A 23-year-old could handle Survivor, or Amazing Race, or even Big Brother, but not this. This (The Bachelor) is the big time.
Seinne – Likes elephants, Game of Thrones, and considers herself spiritual. But what struck me is what qualities describe her ideal mate and she said, "confidence, charming, kind, loyal, funny, open-minded, and intelligent." Most girls said one or two qualities …she's looking for Mr. Perfect and maybe she didn't notice, Arie only has 4 of the 7 things she wants. Ask me in the comments which four. Please ask me (so I know I had a reader or two).
Tia – Wild! In her bio, when asked about her best vacation, she said, "Cancun to a random swingers resort. HA! It was actually fun."  Whoa! Someone isn't going to have any issues of Arie dating more than one woman and smashing face with all of them. Tia is so cool.
*** Editor's note:  Most times, Don will use "smash face" in place of "kissing."  Because Don thinks it's funny and it annoys a few of his loyal readers.
Valerie – She's 5'11". No way. Can you tell I have a long-held grudge against tall girls? I don't (well, maybe I do).  Sometimes I get philosophical. Sometimes I just judge without cause. So …go away, tall girl.
There you go. Print this out. Keep it handy. Make notes in the margins. Let's get 2018 off to a great start. Join me weekly, sometimes twice a week, and I'll tell you what's really happening on the show. I never look ahead or share spoilers. I delete reader comments with spoiler links. Together, you, me and my twelve loyal readers can have a virtual viewing party and gossip circle. FUN!
See you soon.
Oh, and here's that Warren G. song I referenced when talking about Lauren G.